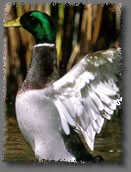 Duck hunting is also offered at Circle T Hunting Ranch. We have been providing quality, successful hunting tours for years and hunting for duck is no exception.
On our 4,300 acres of private hunting land, we have many wetland areas in which ducks like to congregate. We know where they are and when they will be there!
Hunting for ducks will test the patience and shooting skill of any good hunter. You are welcome to bring your own duck hunting dogs as well as your duck blind to get in and get those game birds in the most traditional way possible. Your duck hunting trip will be a memorable experience here at Circle T Hunting Ranch!
Our private South Texas land is never over-hunted and those who come to Circle T Hunting Ranch will be the only hunters on our land. With our genuine hospitality, abundant wildlife habitats and the sheer beauty of the South Texas landscape, a hunting tour or trip with us is sure to be one you will remember!
At Circle T Hunting Ranch we offer group duck hunting trips. We provide overnight stays with accommodations in our cozy 9000 square foot hunting lodge, complete with home-cooked meals and a dining room for up to 30 guests.
Be sure to book your waterfowl game bird hunting trips early for a guaranteed spot on our guest list as reservations fill rather quickly. We intend to provide you with an ultimate bird hunting adventure which you will be anxious to return to at your next opportunity. We look forward to serving you and your hunting party with our down-home hospitality and expert knowledge of waterfowl duck hunting in South Texas!
3 day / 2 night package
Your 3 day 2 night Duck Hunting package includes food, lodging, use of the Circle T pool and Cabana and stocked lakes. If you enjoy playing golf; bring your clubs and you can play at the Carrizo Springs Golf Course. It is all available at Circle T.
Lodging for two nights
Breakfast & Dinner
Swimming Pool & Cabana
Golf Nearby at Carrizo Springs Golf Course
Note: Duck Hunt can be combined with a fish, pig hunt or skeet shooting.
Cost: $ 700 per person / 4 person minimum
Reservations
Circle T Hunting Ranch is the premier place for your next duck hunt. Our facilities are open year round and are ideal for family reunions, weekend getaways, year round fishing, or just spending a relaxing weekend in the country. Our lodge can accommodate up to 30 guests and off season packages can be customized to suit your needs.
For reservations and information please contact us by e-mail or by calling
(713) 576-8270 to create your ideal weekend at Circle T Hunting Ranch.